Highlighting the Tampa market and all of the amazing things that Tampa has going on in real estate is the premise of Selling Tampa, Netflix new reality show featuring Ybor City realtor Sharelle Rosado and her team of real estate agents.
The new show will feature Ybor City's Allure Realty, which is owned by Sharelle Rosado, a retired Army paratrooper who's also married to former NFL star Chad Johnson. The first episode is a collection of amazing waterfront properties in Tampa and luxury waterfront investments in the Tampa Bay Area.
Selling Tampa is officially on Netflix and showcases and follows Allure Realty's real estate agency, a company currently has ~26 agents and made more than $110 million in sales, according to Bustle. 
Selling Tampa cast
The series features Alexis Williams, Anne-Sophie Petit-Frere, Colony Reeves, Juawana Willaims, Karla Giorgio, Rena Frazier, and Tennille Moore from Allure Realty. 
Rena Frazier, who was born and raised in Tampa, was Allure's first real estate agent. She says she was shocked when the producers from 'Selling Sunset' approached them for a Tampa-based show.
"I didn't want to believe it until the cameras started rolling! It's quite a production to get to a place where you're actually filming the show," Frazier shared. "It's a lot of hard work, and it's really a long process."
Waterfront property market in Tampa Bay
With rising rates for flood insurance looming in the near future, waterfront and beachfront homeowners have already started reducing their prices to sell their properties quickly, which could mean that buyers are in a prime position to make deals with sellers who may not be able to afford higher flood insurance costs.
Before you put in a contract on any waterfront home for sale, you really want to speak with an insurance agent who writes policies in Florida and knows the flood insurance rules. Flood insurance is an option for those of you who are not getting a mortgage, so you may opt not to have the policy if that is what works best for you.
The Netflix show is a spinoff of another series based in Los Angeles called "Selling Sunset." 
St. Cyr says this series — which stars all women of color — shows that producers want both pretty pictures and booming prices. 
She just sold a two-bedroom condo in downtown Tampa that was listed for $750,000 — an unthinkable price 10 years ago.
"I have lived here my entire life and I have never seen this much going on in downtown Tampa," St. Cyr pointed out to Fox 13 News. "Now we are really rising to the top and we are one of the players in Florida."
One of the advantages Tampa Bay offers to real estate show producers is diversity, not just in people, but in the types of homes they can shoot.
Selling Tampa season 1 episodes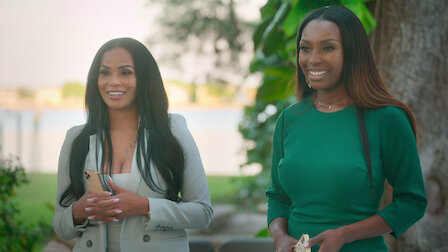 1. Closing Deals in Heels
41m
Meet the agents. Sharelle hopes to sell an $8.5 million home, but will hurt feelings scuttle her soiree? Talk of love and style grows contentious.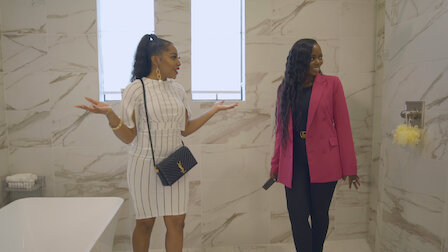 2. Going for Brokerage
34m
Emotions run high when Sharelle drops big news and helps Karla cope. Colony and Anne-Sophie team up as Rena and Juawana talk about their secrets.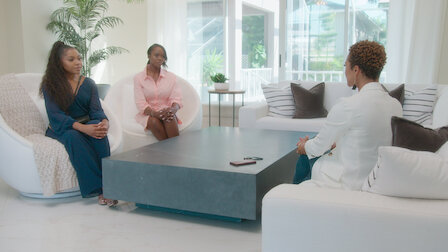 3. Dollar Short, Day Late
26m
Anne-Sophie and Colony compare notes on a double date — and a key offer. Tennille and Alexis tour a onetime Playboy model's estate. Rena gets real.
4. When Agents Collide
26m
Tennille entrusts Alexis with an important client while Rena makes moves close to home. Sharelle announces a splashy trip — and surprises Juawana.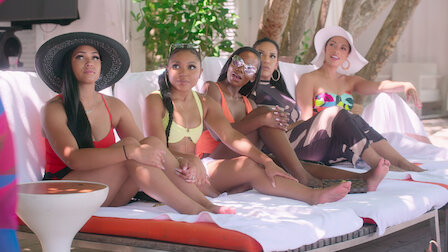 5. What Happens in Miami…
40m
Allure takes Miami. But the heat is on, tempers flare, and Sharelle must find a dream home for two moguls in a day. Will Juawana survive a blind date?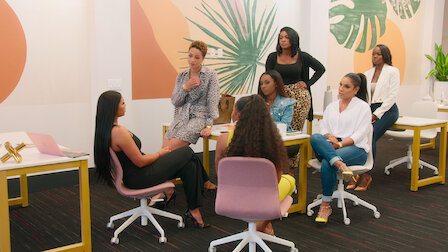 6. There Is No Competition
29m
Bring on those lucky Chanel bags. Sharelle lays it out: The agents must produce. Colony and Anne-Sophie reveal everything. Karla makes a confession.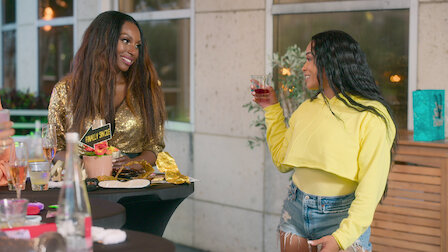 7. Tough Choices, New Chances
25m
Sharelle gives the news to her boyfriend, NFL player Chad "Ochocinco" Johnson. Anne-Sophie and Colony get frank. Juawana throws a single ladies bash.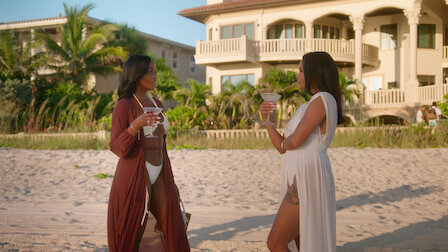 8. Here Today, Gone Tomorrow
34m
All the feels: Sharelle confronts Alexis as Juawana reassures the agents. Colony gets set to impress with her "30 AF" party — and her business skills.
Latest posts by Max Francisco
(see all)